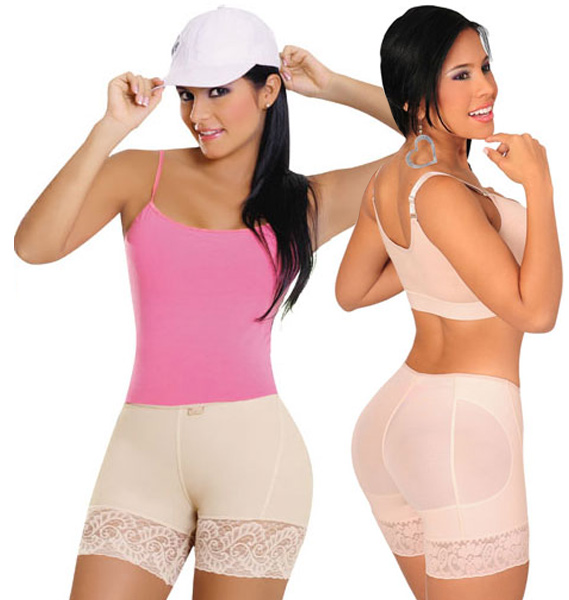 # S-318-1
Description: Helps Eliminate Cellulites. Derriere short. Control powernet shaping girdle. Controls waist line and abdomen control. Recommended: Daily use. Derriere enhancer laced design. Enhances the gluteus and shapes your silhouette body.
RECOMMENDATIONS:
•After surgery, use immediately.
•Always keep hydrated.
•When inflammation decreases, reduce one girdles size.
•Remove all the surgical soap before girdles use.hand wash, do not dry, and do not twist
•Do not bleach
•Do not leave in soaking
•Do not iron
Descripción: Ayuda Eliminar Celulitis. Pantalon corto levantacola. Realce en los gluteos. Control powernet. Faja pantalon modelador: controla abdomen bajo y las entre piernas. Recomendado: Uso diario. Realza los gluteos y moldea la silueta de su cuerpo.
RECOMENDACIONES:
•Utilizarla desde el momento de la cirugía.
•Hidratar muy bien el cuerpo.
•Cuando sede la inflamación la faja debe ser reducida en una talla que es la que la prenda lo permite.
•En el momento de la postura la piel debe estar totalmente limpia de todo jabón quirúrgico.
•Lavar a mano, usar jabones suaves, secar a la sombra y no retorcer.
•No usar blanqueador
•No dejar en remojo
•No planchar